Organic wines,
without sulphites
I belong to a "new generation" which has returned to earth in Europe in the last decade. Most of us are joung graduated fellows without a familiar farming tradition. Our option is partly due to the economic crisis that has affected the professional job world and mainly due to our concern about the ecological transition which can actually merge tradition and technology.
Being this the scenario, my enterprise had been set in Sostegno ( in the western part of the Biella area – Italy) in the year 2014. I started by recovering some vineyards left by "old farmers", then new vineyards have been added by pushing bush aside. Now, about 3 hectars are cultivated according to certified organic management.
A small/medium sise farm allows the production of high quality goods together with a well-defined environment care.
Until the 70s, Sostegno had been a village characterized by a relevant agricultural economy within the Biella area, having an ancient textile tradition. Wine, fruits and in particular apples were produced. On the contrary in these years the landscape is affected by a re-wilding phase and the man-made secular agricultural view is quickly vanishing. Meadows, terraces, stone walls, trails,orchards, vineyards and chestnut groves are submerged by bush, where roe dears, badgers and primarily boars ravage the remaining cultivation and cause loss of the natural equilibrium among many species living on the ground such as green lizards, salamander, mice, cyclames and lilies of the valley, to name but a few.
The climate change is then added to the above landscape impoverishment and the cultivation and care farmer work is more difficult, especially in organic growing.
To this day, I recovered and replanted twelve vineyards over fity years-old in the Sostegno, Casa del Bosco and Curino territories; all of them are placed at an elevation of 400 to 500 m southeast-facing. The dry and acidic soil has a volcanic origin from the Valsesia Supervolcano's caldera collapse; this peculiar soil confers very interesting minerality to the North Piedmont's wines.
The reference DOC in this area is Bramaterra, whose composition implies some 70% of Nebbiolo grapes, 20% of Croatina, Vespolina and Bonarda at 10% each. Wine aging is carried out in oak barrels for non less than 36 months with a further refinement in the bottle .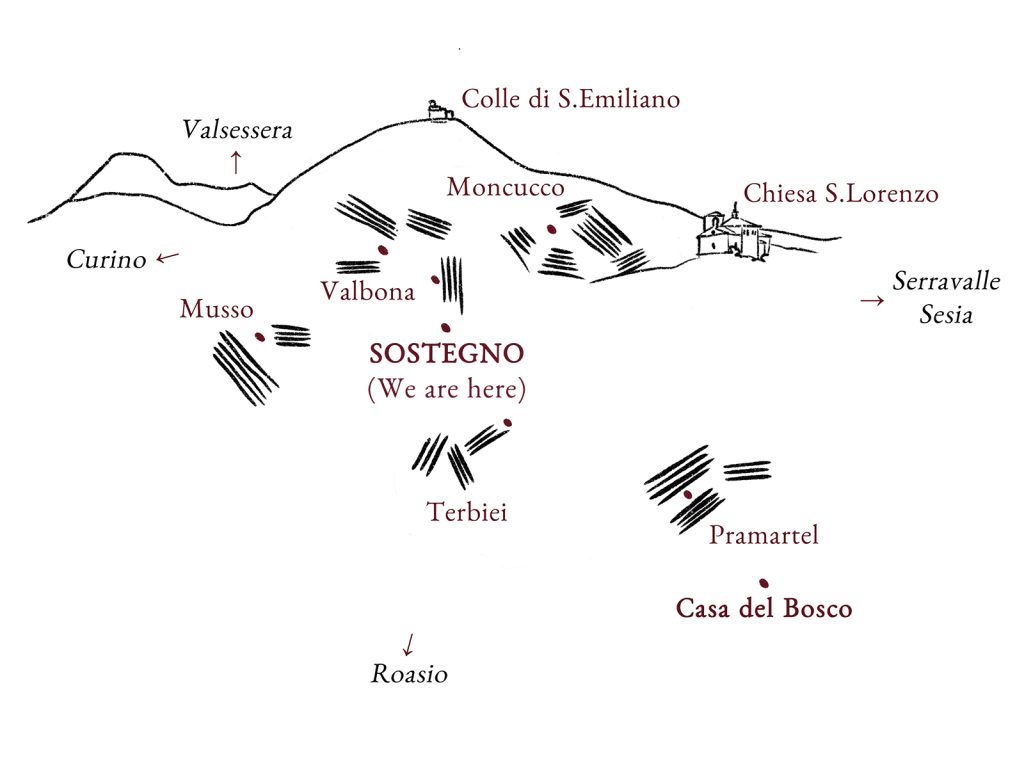 The old fashion view has been reproduced with chestnut and acacia poles. Our vineyards are managed by cover cropping of wild plants and a minimal hoeing around young vine plants. Thanks to the healthy exposure of the vineyards, phytosanitary treatments are limited to the exclusive use of sulphur and low concentration Bordeaux mixture; additionally, these two products are progressively replaced by potassium bicarbonate and citrus essential oils.
Atomized spraying techniques allow amounts of those products quite lower when compared to the organic cultivation limits. Novel insect control (popillia japonica, in particular) is carried out with mechanical and pneumatic devices, thus avoiding any chemical insecticide utilization.
Crushed grapes and musts fermentation are carried out in stainless steel vessels without adding yeasts, bisulphites or other chemical oenological adjuvants. The overall three level layout of our equipment allows transfer by gravity, thus minimizing lees generation and preserving wine bouquet. Temperature control during wort fermentation and wine clarification is the physical parameter to obtain natural and live wines.
Red DOC wine aging is carried out for three to four years in barriques, tonneaux and in oak barrels. Rosé, white and "orange" wine remain in acacia barrels or stainless steel vessels or clay amphora for a few months before bottling.
Making use of inert gas or vacuum techiques avoids sulphide addition during bottling and protect wine through time.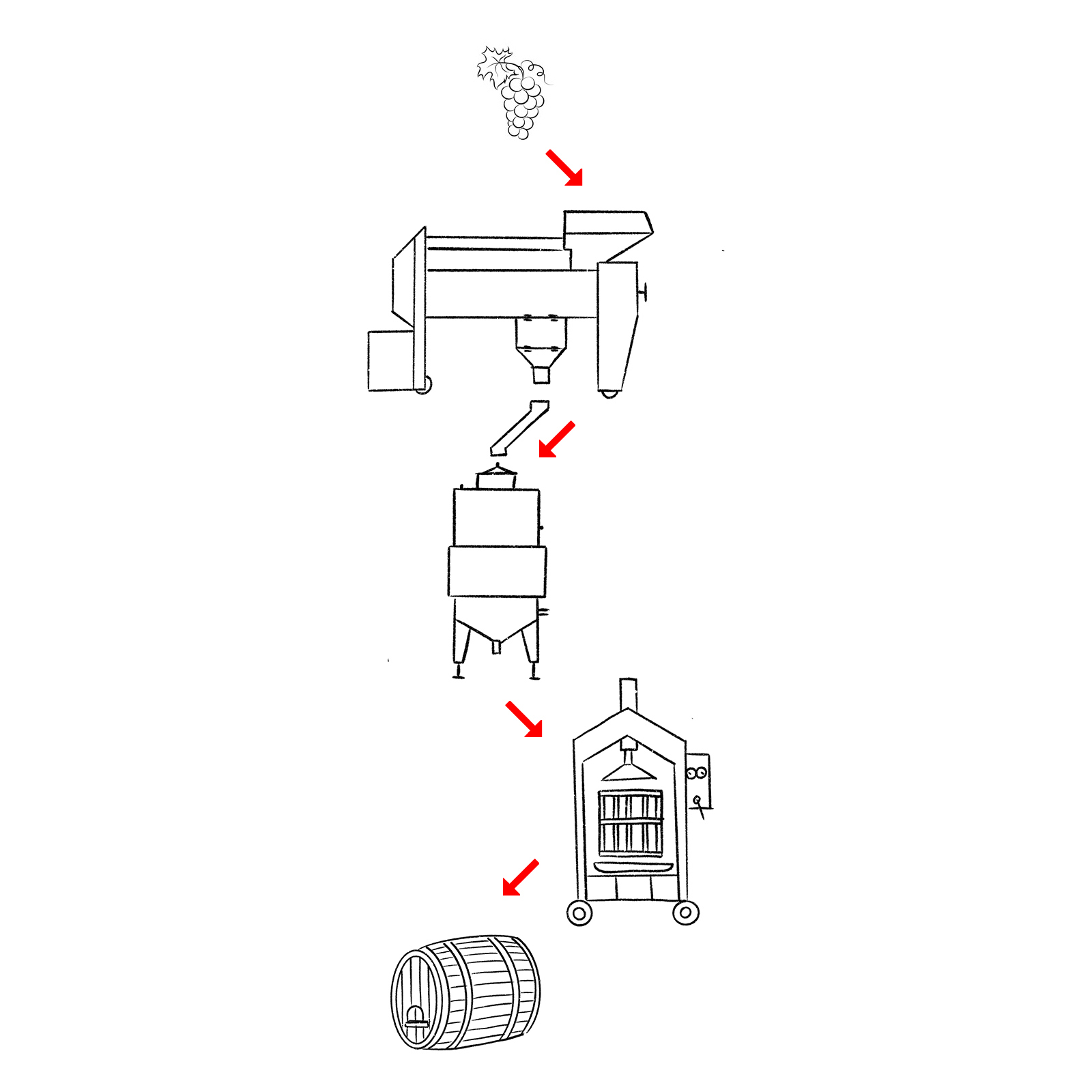 Our organic wines come from:
– grassed vineyards where no chemical fertilizer is used to maintain the natural wine plant cycles;
– healthy grapes and musts by excluding any type of sulphides and by making use of wild yeasts only;
– natural fermentation in sealed stainless steel vessels provided of temperaturecontrol, filtration and physicochemical clarification are avoided to maintain the maximum vitality of our products.
This wine comes from a rigorous handmade selection of red grapes grown in the Sostegno and Curino muncipalities. It is a very dry and has a great body. Its composition is about 70% Nebbiolo, 20% Croatina and Vespolina and Bonarda for the remaining 10%. The aging is caried out in top quality oak barrels for not less than 36 months to refine the minerality given by the vineyard porphyritic soil.
According to the evaluation given by the "Golosario", the 2015 Bramaterra was given 5 stars among the top one hundred wines in March 2021.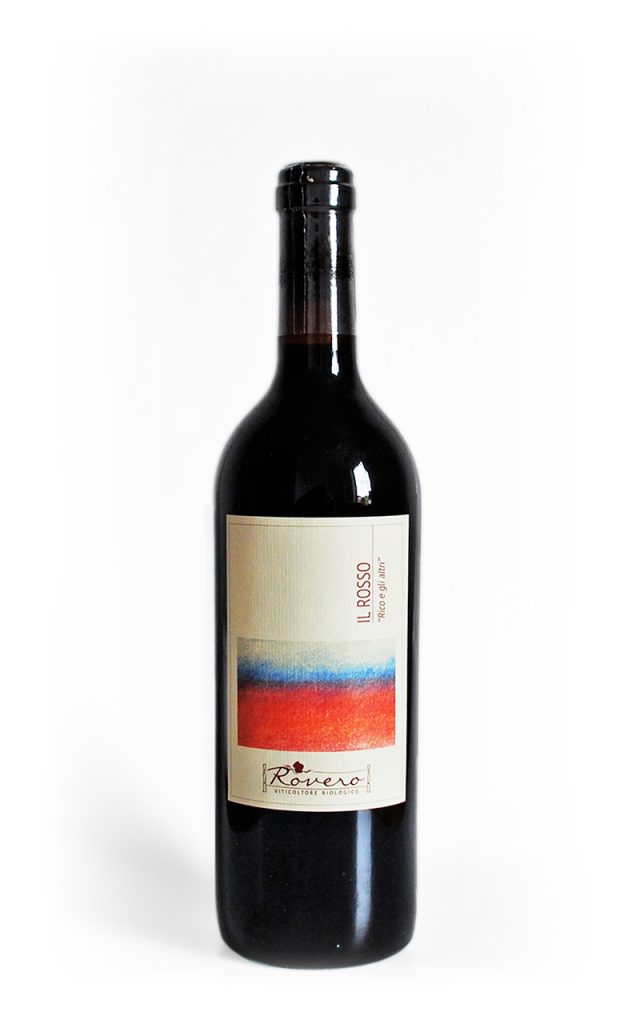 Blend of Nebbiolo, Croatina, Vespolina and Bonarda produced by a traditional fermentaion with wild yeasts in stailess steel vessels without adding sulphides. A minimal aging of 24 months in oak barriques follows. It is a typical mineral and sapid wine from North Piedmont hills.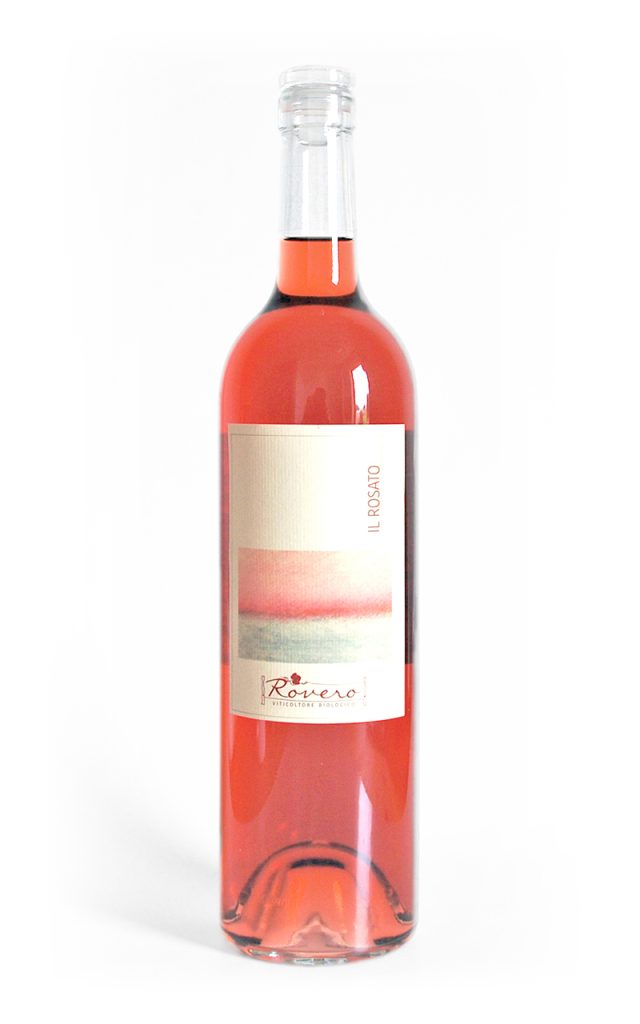 It come from off skins fermentation of pure Nebbiolo grapes without adding sulphites.
A precise temperature control is executed throughout the process with inert gas protection. It is a fresh wine, ideal as aperitif.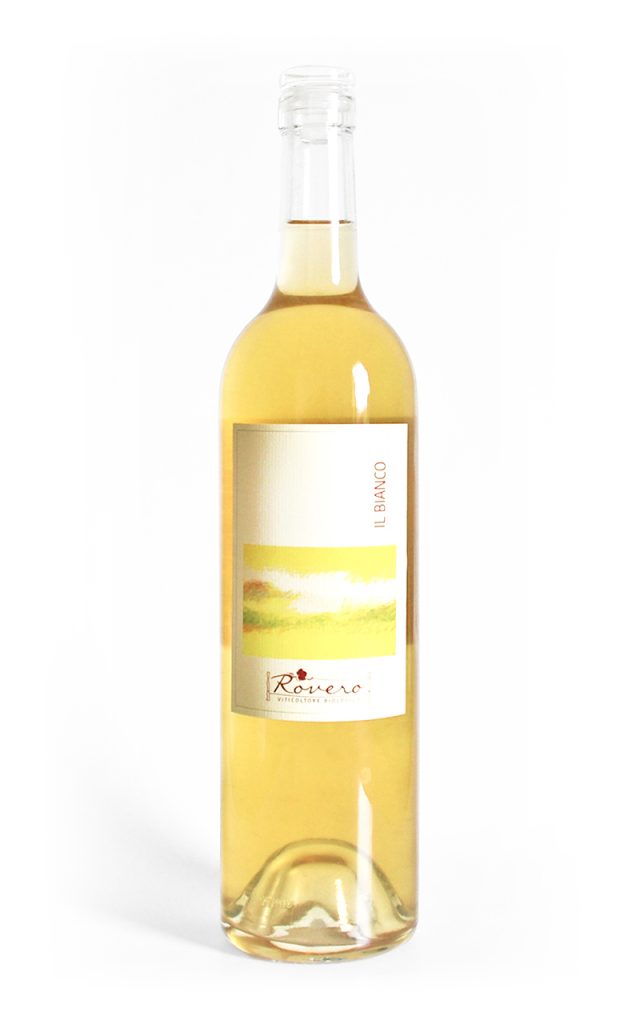 It is vinified with a temperature-controlled fermentation in white to give the maximum fragrance of Erbaluce  grapes. Clarification without filtration and sulphides is carried out in stainless steel vessels and clay amphorae.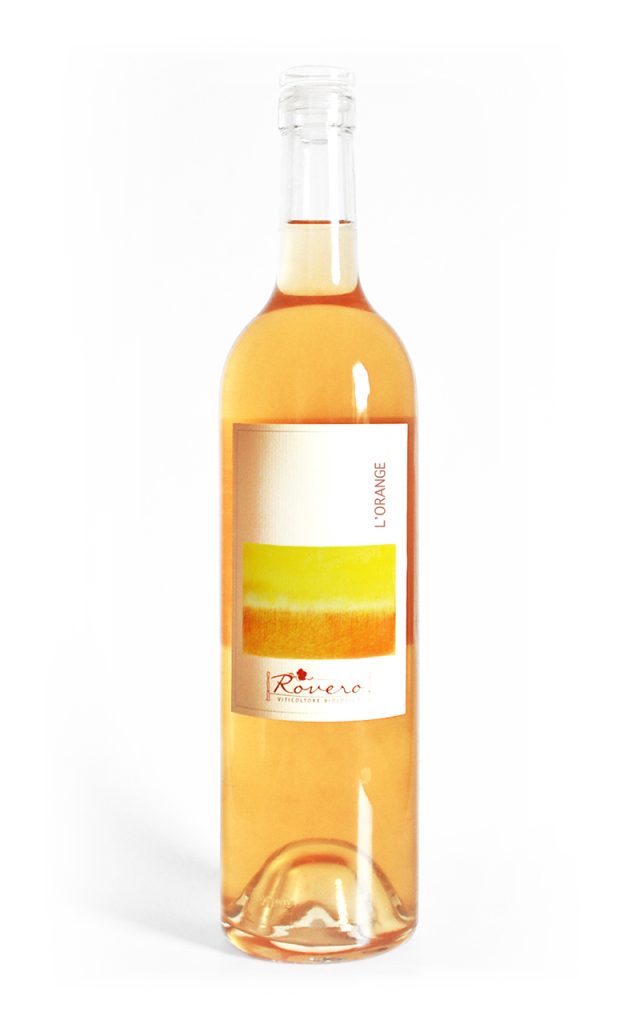 This wine comes from a long maceration on the skin at a controlled temprature. This process extracts all characteristics from perfectly ripe Erbaluce grapes. A short aging is carried out in acacia barriques. This wine is unique, aromatic and very complex.
– Organic certification from ICEA since 2018
– Winner of the 2021 environment section
in the competition "Più Bellezza in Valle" (More Beauty in Valley)
by the Vallemosso Rotary Club with the project "A Vineyard Birth"
Lorenzo Rovero
Organic Farm
Vicolo Fabbri Ferrai, 6 1386 Sostegno (BI)
We are happy to receive guests by appoinment; you can visit our shop, cellars, vineyards an taste our wines. We may offer opportunities of experiential tourism.
(fill out the form, we will get back to you as soon as possible)